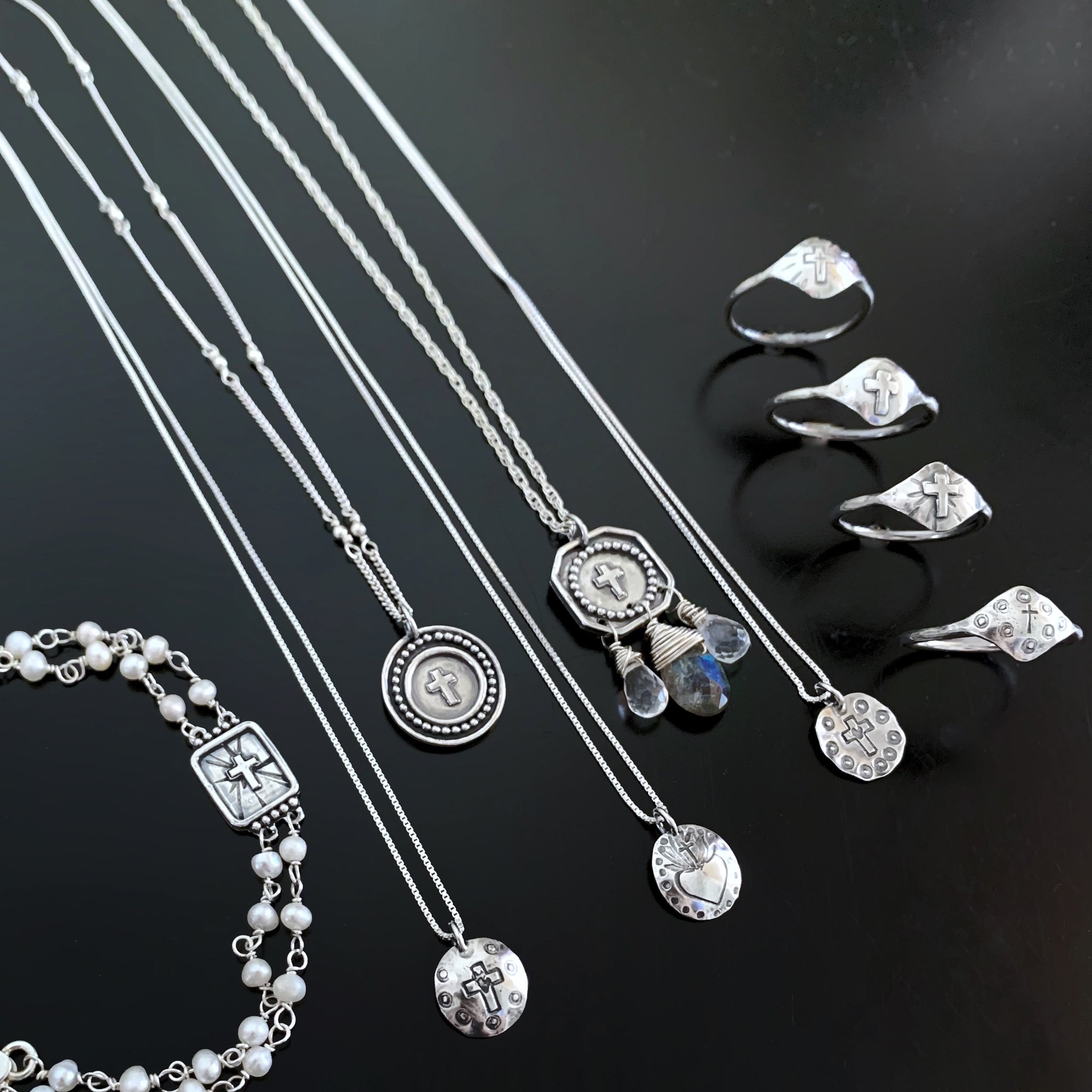 I will be debuting this little collection June 11th and 12th at my first big show of the 2022 season, the Allentown Art Festival in Buffalo, NY. This collection has been a very long time coming. Over the years, I have wanted to create jewelry pieces of this nature, and people have often requested I make them as well, but it never really felt that simple or right to act upon at the time. I needed to move from a less hollow place to something more hallowed. It is not that my life was vacant of the spark of faith, more that I needed to align my heart completely; to create within it a disposition that is fully receptive to the great Love. I wanted to create these works with a true, complete prayerfulness and warmth of intent. These years that I have spent at home in the studio have given me the quiet space for the wonderful opportunity of discernment. Though I still have far to go, I now feel ready, humbled and grateful for the gift that is crafting these sacred symbols.  
I will not be formally listing these items on the website until after the show in Buffalo, it is too much work to create all of the photos and item descriptions in the hopes that they will quickly find homes with visitors at the show. I do however want to give you first choice, so please, if anyone is interested in a specific piece feel free to email me at adorncontact@yahoo.com and I will gladly share the specifics.  
If you miss out, no worries, I do plan on making more as time goes on! 
XOXO
~E