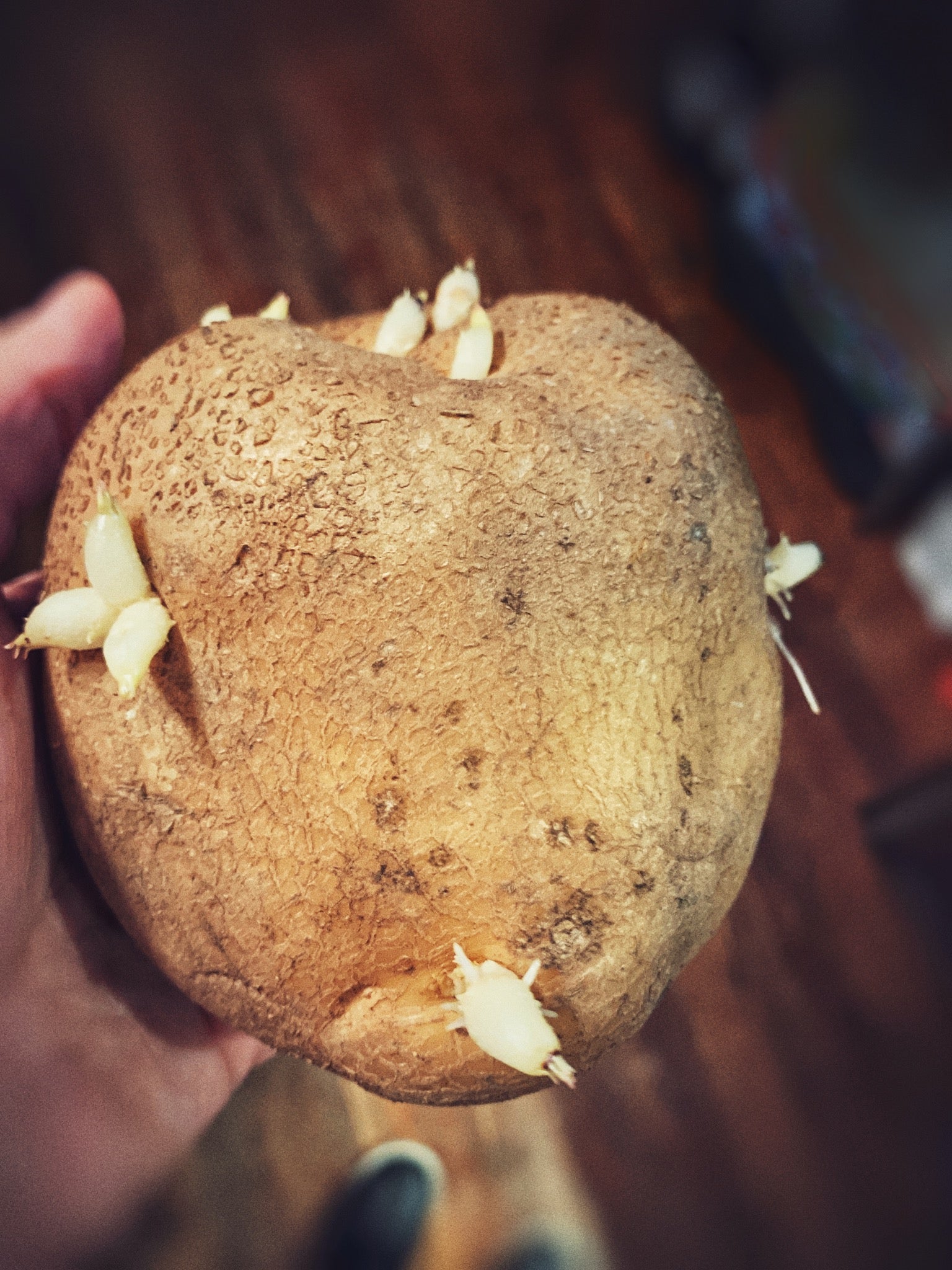 Sometimes forgotten things can yield a surprising wealth of oppritunity.  This poor potato was lost in my cupboard, and here it is springing with life.  I will now use it to try and plant some potatoes in my little urban garden.  I am experiencing the same renaissance with my jewelry supplies.  Over the many years of having the store,   I ordered so many pieces and parts it is kind of ridiculous.  When I moved from the storefront to my home studio, a lot of items became hidden away and forgotten. 
Perhaps it is the fit of Spring cleaning I have embarked on coupled with my urge to consume less,  finding these bits and bobbles has been ever-so exciting.  With most of my art shows for the year getting canceled, I have been uneasy about ordering any new materials anyway. Considering all of these factors, making the most of what I already have has very quickly become my mantra.  While unearthing some different boxes, bags and drawers full of beads, I found much of it was swept aside simply because they needed sorting and I never had time.  Time is in more abundance than ever right now, so I'm going to invest in some sweat equity.  
The other fun thing about finding these forgotten treasures has also been the little notes about design ideas tucked in with them.  It is like I have come across a bounty of planted seeds that were all growing in the dark.  It is time to harvest!
Time to get my hands dirty, both in the garden and the studio.  
Wishing you a productive day.
Be Well.  Sending (((Hugs)))
xoxo
Erica