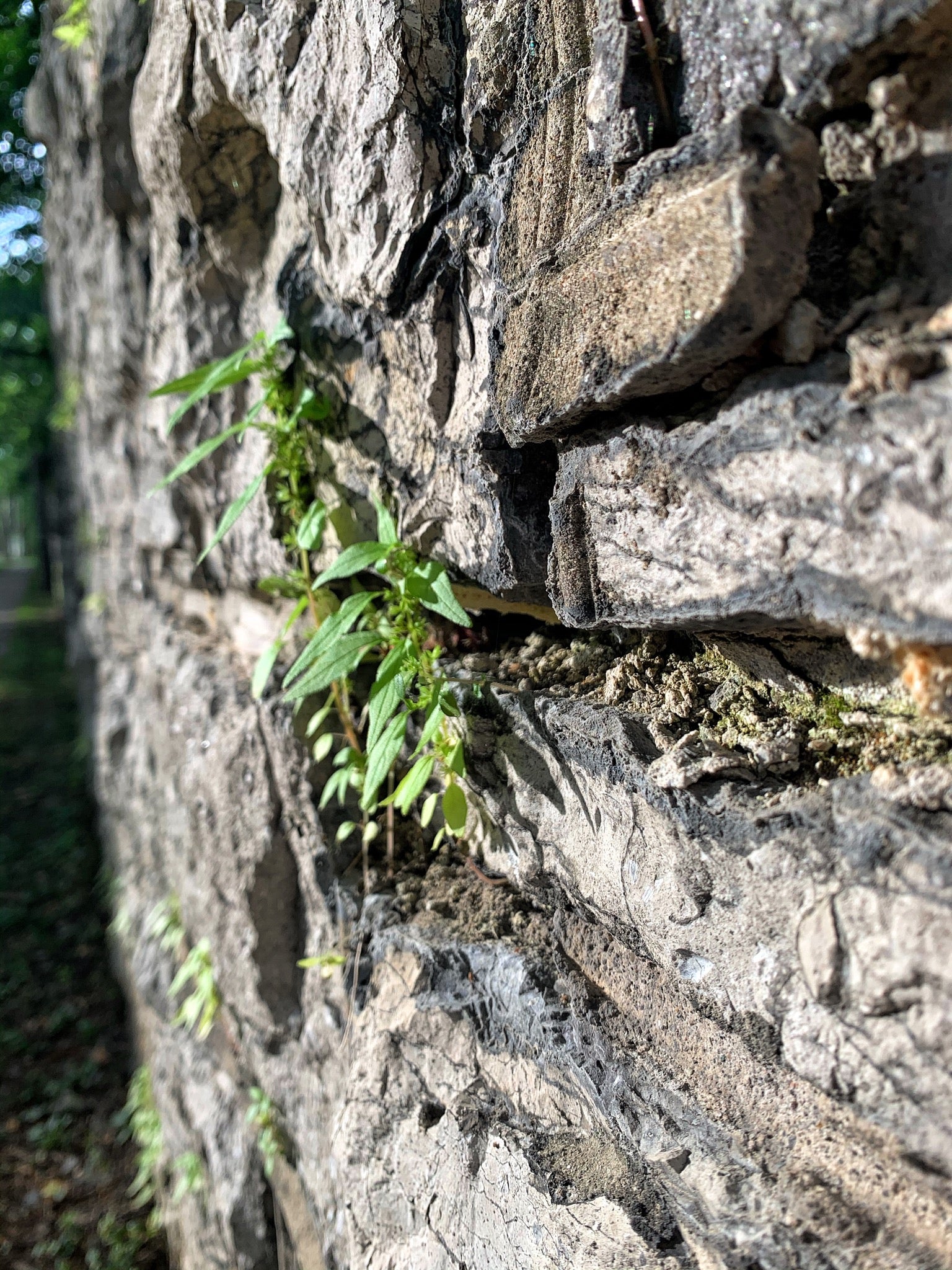 The seed fell on difficult terrain.
An unlikely place to root,
yet life prevailed.
The sun still shone,
and the water still rained.
The seed rooted and
held onto those precious few gifts.
It was not surrounded
by all the earthly bounty
that other seeds enjoy.
Nevertheless, it grew and flourished
with great beauty and lush green joy.
The soft movement with the breeze
added to the stark contrast of its surroundings.
Be soft when all around you is hard.
Shine the light of life when all seems grey.
Make everything of limited resources.
Grow despite an unfavorable environment.
This is my mantra of the day.  
Sending you thoughts of strength if you are in need.
and  (((hugs)))
xoxo
Erica