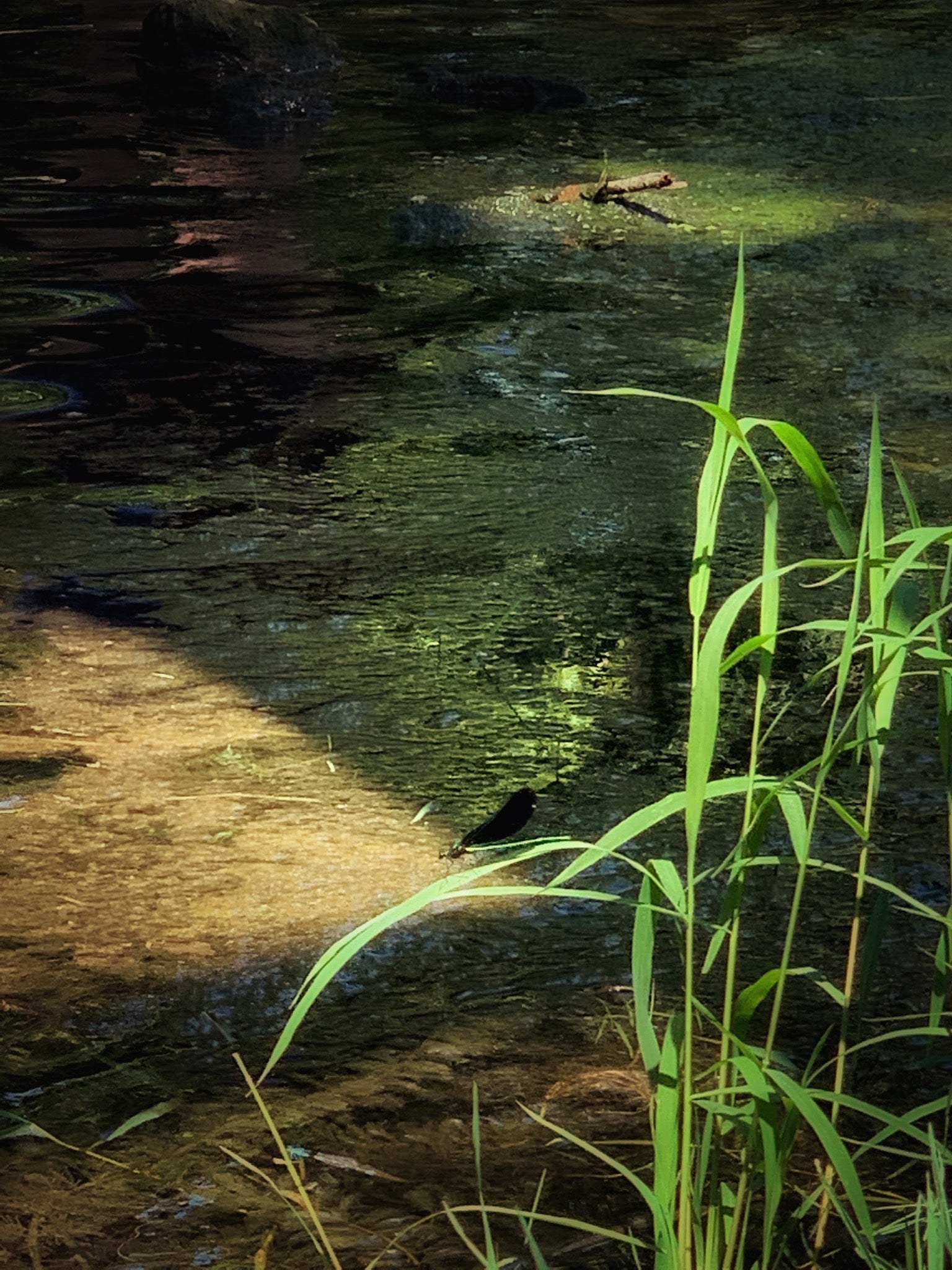 Finding a quiet place out in the world has been a challenge, but today the kid and I hit the jackpot.  Where?  I will never tell ;)  It was the exact dose of natures medicine that we needed. 
To me there is nothing more satisfying than trickling water, dappled sunlight and a comfortable seat to watch the business of the dragonflies.  No crowds to avoid, no sounds beyond the streaming water and the birds above.  The kid was excited to find crayfish and minnows, and exclaimed today was the best day she has had since quarantine. 
* Insert a worried mom's sigh of relief here. 
My heart has ached for her during this difficult time, so to finally deliver a moment of peaceful happiness for her was everything.  Needless to say,  I think we have found a new haunt.  I will be tempted to abandon the studio for this place and spend the remaining months of Summer here to soak in what we can of this pure escape. 
Wishing for you a peaceful moment in your favorite spot.  
Sending (((hugs)))
xoxo
Erica